February 25, 2015
Right on schedule, multiple earthquakes have struck along the East coast.
The earthquake forecast from February 19-20 called for movement to occur between North Carolina and New York state within 5-7 days.
Today (February 25 – on day 6 of the forecast) a series of earthquakes struck Connecticut, North Carolina, and New York State.
Quote the text below the video from the 19th-20th –
"5-7 day watch (should see movement by day 7):
East coast United States is primed for another swarm of earthquakes, as revealed by the earthquakes spreading out from Oklahoma into Texas and Alabama (pressure spreading across the Southern portion of the craton).
This Southern pressure will place pressure to the East, which should cause more "mystery booms" to be reported on the Northeast, as well as a series of moderate to small earthquakes in succession of one another (possibly small swarm).. Watch Pennsylvania , New Jersey, and Massachusettes , possibly as far North as New Hampshire for some kind of earthquake activity."
At about 6 minutes into this video, I explain WHY the East coast would be moving this week:

---
http://earthquake.usgs.gov/earthquakes/eventpage/ld60087331#scientific_summary
M2.2 – 12km NNW of Tupper Lake, New York
Event Location
Data Source LD1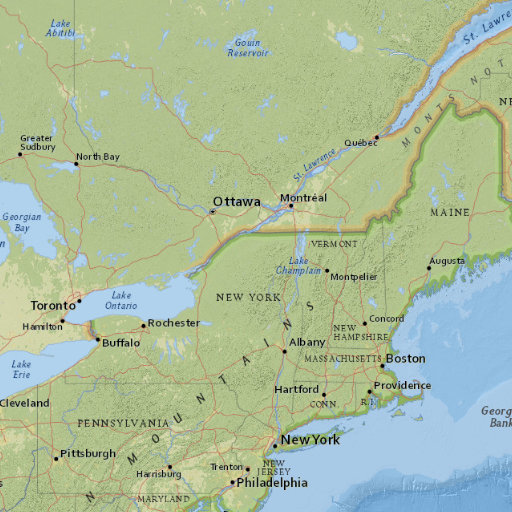 Event Time
2015-02-26 01:11:46 (UTC)
2015-02-25 19:11:46 (UTC-06:00) in your timezone
Nearby Cities
12km (7mi) NNW of Tupper Lake, New York
72km (45mi) SSE of Massena, New York
78km (48mi) SSE of Cornwall, Canada
86km (53mi) ESE of Ogdensburg, New York
151km (94mi) SE of Ottawa, Canada
Magnitude /

uncertainty

2.2 ml

± 0.3

Location

/ uncertainty

44.328°N 74.530°W

± 0.4 km

Depth /

uncertainty

5.0 km

± 31.6

Origin Time
2015-02-26 01:11:46.470 UTC
Number of Stations
22
Number of Phases
42
Minimum Distance
29.72 km (0.27°)
Travel Time Residual
0.41 sec
Azimuthal Gap
55°
FE Region
New York (472)
---
2 more small earthquakes reported in Plainfield, Conn.
http://www.bostonglobe.com/metro/2015/02/24/small-earthquakes-reported-plainfield-conn/Y5VdhJPIkOvcTSWo2bQDfL/story.html
"Two small earthquakes occured in Plainfield, Conn., Tuesday morning, minutes after each other, according to Boston College's Weston Observatory.
The first was a 0.8-magnitude quake at 9:13 a.m. The second was a 1.5-magnitude quake at 9:18 a.m. Quakes with a magnitude under 2.0 are not usually felt by people, John Ebel, director at the geophysical observatory said.

There have been around 60 micro-earthquakes in the same area since the beginning of the year, he said."
---
Also, as we were previously watching for…. a 2.1M earthquake struck at the North Carolina border.
http://earthquake.usgs.gov/earthquakes/eventpage/se60004808#general_summary
---
If you like my research, please consider giving to my fundraiser!
Viewer support is needed!! I don't sell anything, and do not charge for my information. I want to always keep it this way.
In exchange for all free work, I offer this donation option. You choose what you want to give, what you think my work is worth.
Secure link to give is here:
https://www.paypal.com/cgi-bin/webscr?cmd=_s-xclick&hosted_button_id=XBLABY4M6QYLL
Many, many, thanks to all who give! Much love to all viewers/readers regardless of giving!
---