A 3.0 magnitude earthquake has struck the New Madrid Seismic Zone (NMSZ) located in Southern Missouri.
Any movement over a 1.0M-2.0M in this region should be made note of.  Especially at a time where we are seeing excessive seismic movement elsewhere nearby.
It is troubling for us to see movement in this region, being that I live in St. Louis Missouri, just due North of the major NMSZ strike zone.
I am not surprised to see movement occur at this point.
Over the past 24-48 hours (up to 5pm CST February 28, 2015) we have seen multiple earthquakes strike Dallas Texas, Alabama, Oklahoma, and along the East coast (Virginia, New York, Pennsylvania, and North Carolina).
This indicates major pressure on the edge of the craton, being revealed by earthquakes all along the Southern , Eastern, and Western portions of the plate.
---
The New Madrid Seismic Zone is an area which had the greatest magnitude earthquakes in the continental United States History.
In the winter months of December 1811, into January – February 1812… a series of large 7.0 – 8.0 magnitude earthquakes.
The location shown in dark red (via this USGS chart) shows the area in question, with the % of risk for another large earthquake over the next 50 years (as of 2009).
---
The movement seen in the South United states FOLLOWS a "hidden" 6.0 magnitude earthquake which struck off the shores of Puerto Rico yesterday, February 27 2015.
---
Information on this event from the USGS:
http://earthquake.usgs.gov/earthquakes/eventpage/nm60070727#scientific_summary
M3.0 – 5km SSW of Lilbourn, Missouri
Event Location
Data Source NM1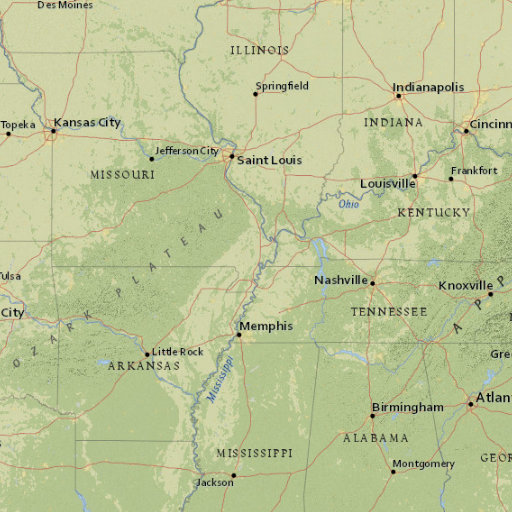 Event Time
2015-02-28 23:08:44 (UTC)
2015-02-28 17:08:44 (UTC-06:00) in your timezone
Nearby Cities
5km (3mi) SSW of Lilbourn, Missouri
37km (23mi) S of Sikeston, Missouri
50km (31mi) NE of Kennett, Missouri
53km (33mi) WNW of Union City, Tennessee
259km (161mi) W of Nashville, Tennessee
Magnitude /

uncertainty

3.0 md

± 0.4

Location /

uncertainty

36.544°N 89.639°W

± 0.2 km

Depth /

uncertainty

14.6 km

± 0.3

Origin Time
2015-02-28 23:08:44.300 UTC
Number of Stations
38
Number of Phases
32
Minimum Distance
10.47 km (0.09°)
Travel Time Residual
0.13 sec
Azimuthal Gap
41°
FE Region
Missouri (486)
---